Brihet & Asociados – NEXIA INTERNATIONAL
Brihet & Asociados is a specialized firm in auditing and consulting, composed by professionals with extensive experience in international firms of the first level. With more than 30 years in the market, growth in structure, services and customers was always constant, focusing on personalized service. In 1998 and after a strategic agreement, the company directed by the accountants Horacio Brihet and Graciela Gulino, becomes part of NEXIA INTERNATIONAL, a prestigious company worldwide.
NEXIA
INTERNATIONAL
#9
In the world acording to international poll "Accounting Bulletin" 2019
Audit and Accounting Services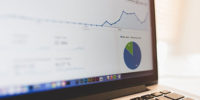 We provide a wide range of audit services and accounting services such as: Audit of financial statements in accordance with local and international financial reporting standards and practices, Payroll audit, Operational audit, Societary auditing, Reasonability of principles used in unaudited financial statements, Accounting SMEs, Payroll, among others.
Tax planning
Tax outsourcing
Transfer pricing.
Support on tax inspections.
---